I MEET HER AT BOWLING LEAGUE WE WERE ON SAME TEAM TOGETHER.
THIS NIGHT WE WON BOWLING CHAMPIONSHIP.WE WERE MARRIED 21 YEARS.LOT HARD TIMES WITH LIFE WASN,T GOOOD TO ME OR HER .
WE WATHER LOT RUFF TIMES AND DELT WITH LOT HARD PROBLEMS.
SHE NEVER BROKE DOWN AND WAS SUPPORTED ALL WAYS.WHEN HER HEALTH WENT BAD I DID THE SAME FOR HER.TOOK CARE OF HER THREW IT ALL.SHE DIED ONE MORNING OF HART ATTACK.LOT SUFFERING WENT BY BEFORE SHE WENT .














































splitfinger and wife to be dateing in 82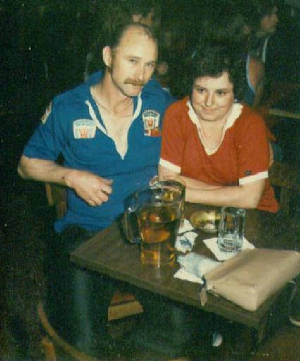 she pass away july20 2004